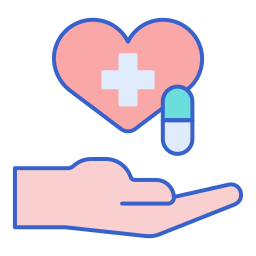 STI Treatment
Sale price Price R 800.00 Regular price
When faced with sexually transmitted infections (STIs), it's natural to experience stress and a sense of helplessness. However, we're here to alleviate your concerns by providing a comprehensive range of treatment options tailored to address the most common symptoms associated with STIs.
How it Works

1. Select and pay for service
2. Complete the assessment form

Following your purchase, you will be emailed a request to complete a medical survey online. Information about your symptoms and health will be collected for our medical team to review. For other symptoms, a consultation will be done with one of our doctors. 
3. Receive your medication
If your order is approved, your medication will be delivered in discreet packaging within 3 - 5 working days.  Please note delivery is free. 

While many sexually transmitted infections (STIs) can be effectively treated, it is crucial to seek prompt medical attention. Without timely treatment, these infections can progress and potentially result in more severe health complications. We understand the importance of early intervention and are here to provide the necessary support and guidance to ensure your well-being. Don't delay in seeking treatment to prevent the escalation of STIs and safeguard your long-term health.